About a month ago I finished Simplicity 1777: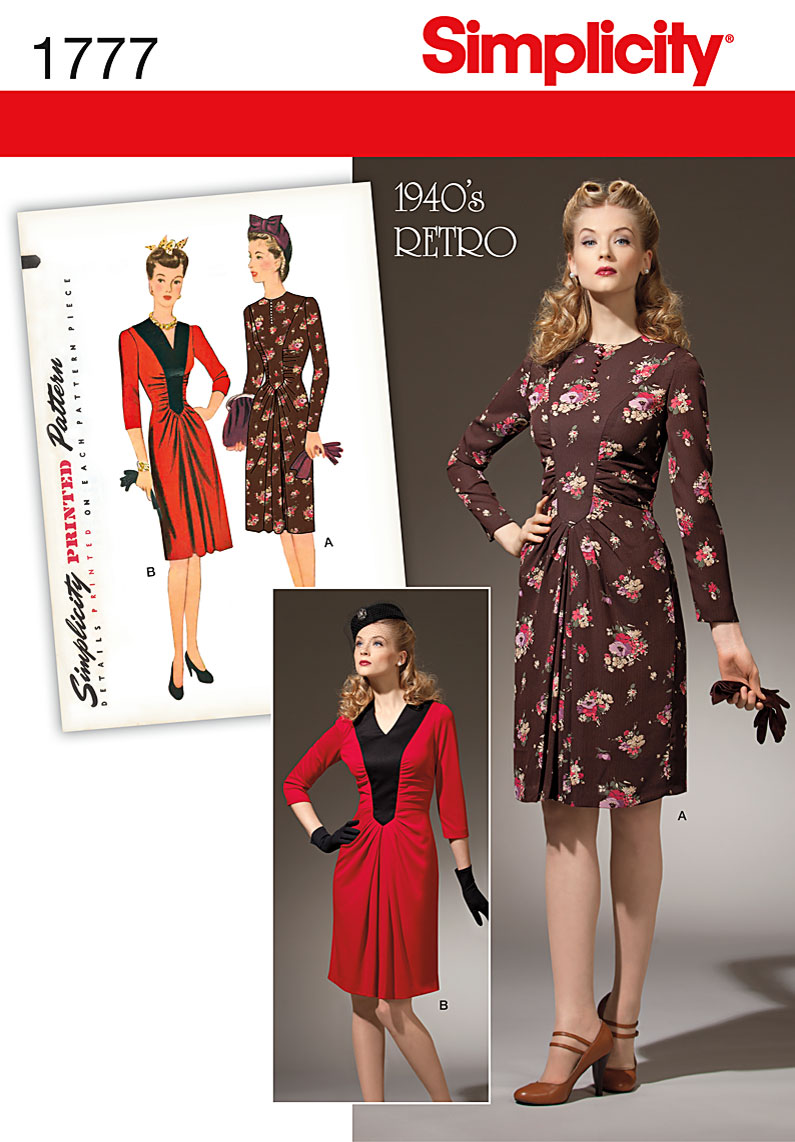 This was my first 40s dress. I'll admit, I was a bit intimidated by all the pleating. I hadn't done any before this, but I really wanted a 40s dress with the characteristic pleating and lovely folds on the bodice front.
I had bought some plum or eggplant purple jersey material a long time ago for this pattern. I got really busy with graduate school and had to put this project on hold.
So, I decided to make dress A, the one without the V neckline in a different color. The skirt has two pieces, the bodice middle has interfacing and is lined. I chose contrasting black buttons for the front. I only used three, six seemed a bit much.
So the pleating isn't that bad. There are quite a few and it was tricky with the jersey material. If I made it again I might choose something different. Granted, the jersey looks fabulous, but its a pain, trust me. The other problem for me were the shoulders, I don't know why but I couldn't get them to set right. The pattern suggests shoulder pads, but I'm not a fan. I know they would really give the dress that 40s look, but shoulder pads in my mind equal 80s power suits, yuck. Also, jersey material isn't the sturdiest, so if you have to rip any seams...
Anyways, here's the finished dress:
A close up:
I wore it to the symphony, I believe with black pumps. I even bought some hot curlers to do my hair 1940sish:
Happy Sewing! (Or just drooling over patterns and photographs!)