I'm all caught up with posting past projects. My posts form now on will be about works-in-progress. I've made dresses and skirts, but never a blouse. So when I found found this burda pattern
I had to get it. And then I sat on it for about a year. I bought a couple fabrics for it, but didn't have the time to make it. Now I do, and I'm going to do it in a red cotton. I'm going to make version B; I really like that band around the bottom.
This pattern interests me because it makes me think of the mod-svelte 60s look (think Twiggy), but its also very Jackie-O.
I imagine the general shape will be like this blouse from modcloth:
Or perhaps this 60s blouse at the Met: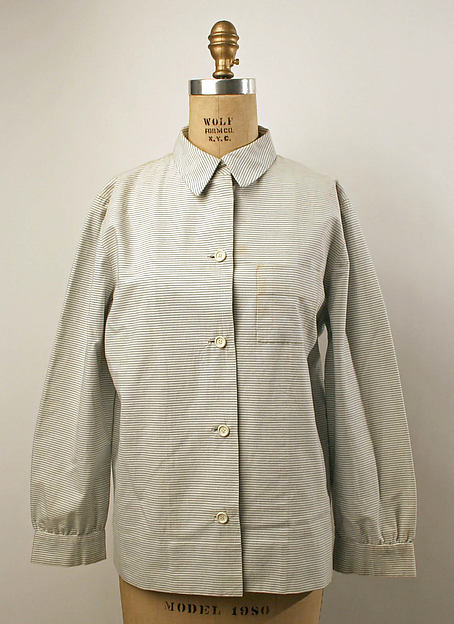 What is distinct to me about this kind of blouse is the lack of bust darts. I think this gives the blouse that quintessential 60s look.
Well that's all I have for now, stayed tuned!