So I've been getting the itch. The itch to sew something.After looking at all my patterns and my stock of fabric, I think I've decided to make another blouse. I know, not as glamorous as a big, fancy circle skirt dress, but I don't exactly wear those everyday. I want to have some more realistic vintage pieces in my wardrobe, things I might actually wear on a daily basis. So I don't have a lot of blouse patterns, but there is one in my collection I've been wanting to make for a while: Simplicity 1692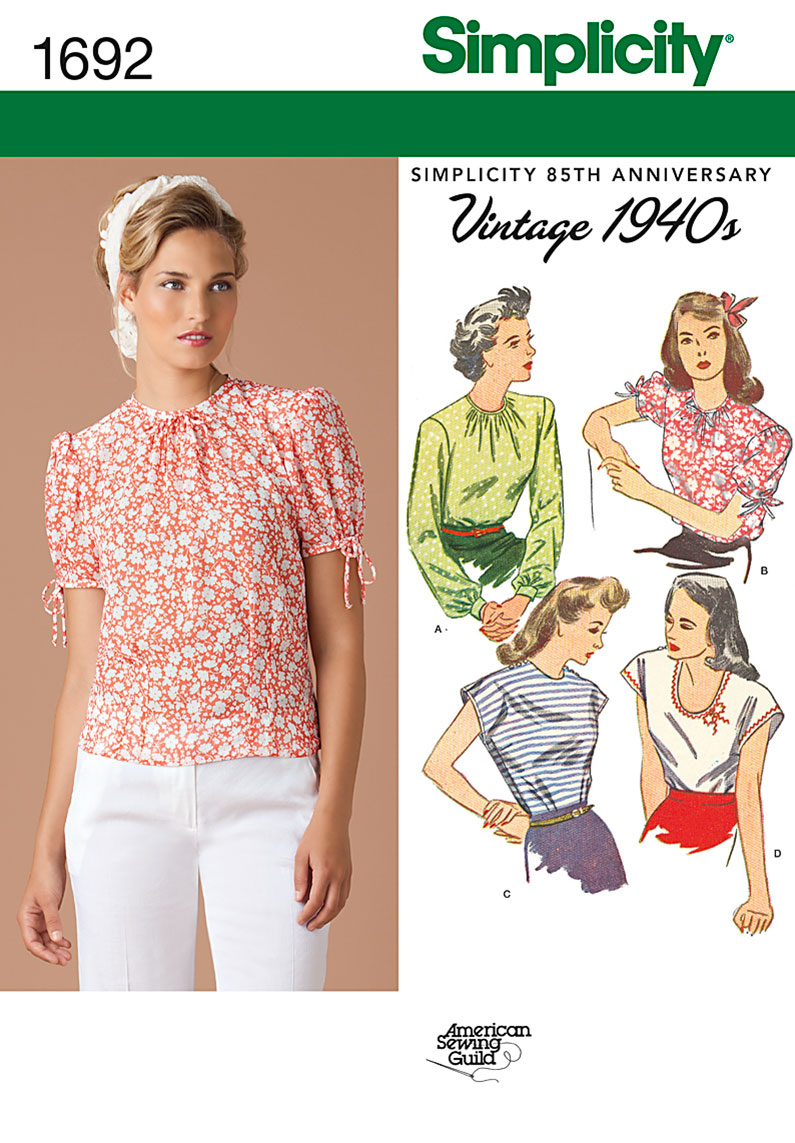 Isn't that cute? And although it is distinctly retro, I feel like this blouse looks contemporary too. The modeled version looks especially contemporary. Which version am I thinking of? Well, possibly C or D. But if I make version D I am not adding the ric rack. Not a big fan. Not sure if I would add the buttons at the shoulders on version C either. Sort of a cute idea, but odd.
I have some silky dark blue fabric in my stash. I'm not sure what the fiber content is, I'm guessing at best it is part rayon. Oh well, it was affordable. And the drape is nice, just enough weight to make it practical for everyday wear.
Who knows I might change my mind. I just discovered that Simplicity has another blouse pattern for the 40s that I don't have: #1590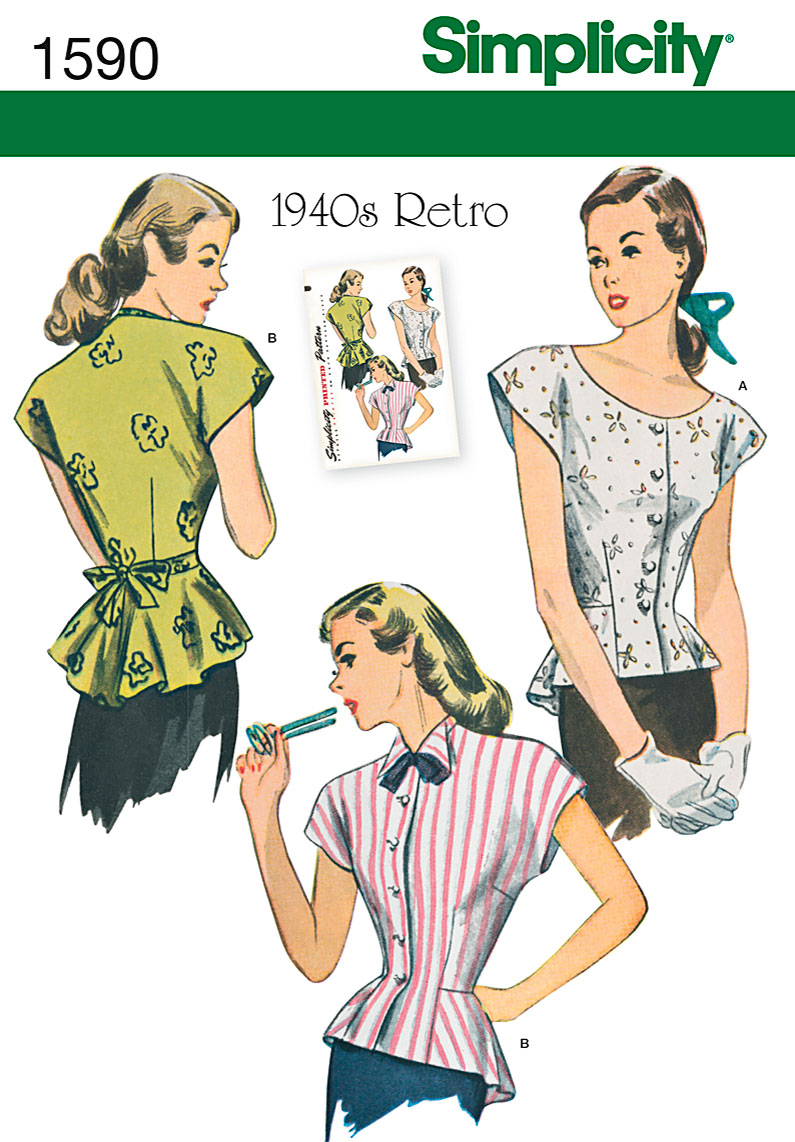 I'm loving the tied bow are the back of B. Not sure if that would be a good idea for me since I have, how-do-you-say some 'junk in the trunk!' But still quite pretty.
That's all I have for today!
images courtesy of sewing.patternreview.com